Are You Ready to Get Your Home Ready For The Next 9 Months of Great Arizona Weather?
Fall has arrived in the Phoenix, Arizona West Valley. We're booking up fast for  2022 Fall Cleaning for your carpets, tile & Grout and Upholstery cleaning. As always we are committed to living our best lives and continuing to provide the best possible carpet, tile & upholstery cleaning services to our clients throughout the Phoenix West Valley including the communities of Litchfield Park, Goodyear, Avondale, Glendale, Peoria, Surprise, Sun City, Waddell, Tolleson, Verrado, Estrella, El Mirage, and Buckeye.
A thorough carpet, tile and upholstery cleaning can rid your home or condo of unwanted dirt, dust, allergens and stains!
Now that we're through the hot, dusty, windy, monsoon, and haboob storm-ridden Arizona Summer and headed into Fall, it's a great time to have your carpet, tile & upholstery deep cleaned for the coming great weather months in Arizona Fall, Winter & Spring. Typically, we recommend getting your carpet tile and upholstery cleaned once or twice a year, however, we are in the desert and it is dusty and windy, summers are stormy with dust storms and monsoon wind and rain. In order to keep your carpet, tile and upholstery in top condition, it's not a bad idea to get them cleaned more often.
The Fall season is a great time to clean your carpets, tile & upholstery as you may have had more visitors, holiday parties and foot traffic across your carpet and tile.
If you have a vacation, second home, vacation rental or Air B & B home or Condo in the Phoenix West Valley that has been sitting empty for the past few months it's a really good idea to get your carpet, tile & upholstery deep cleaned for the coming busy vacation rental months for snowbirds.
We are available and scheduling clients for carpet, tile and upholstery cleaning for Fall and Winter months. Better hurry as Sept. and Oct. is filling up fast! Give Allaman Carpet, Tile & Upholstery Cleaning a call for a free quote or to schedule you West Valley carpet, tile and upholstery  cleaning at 623-810-7664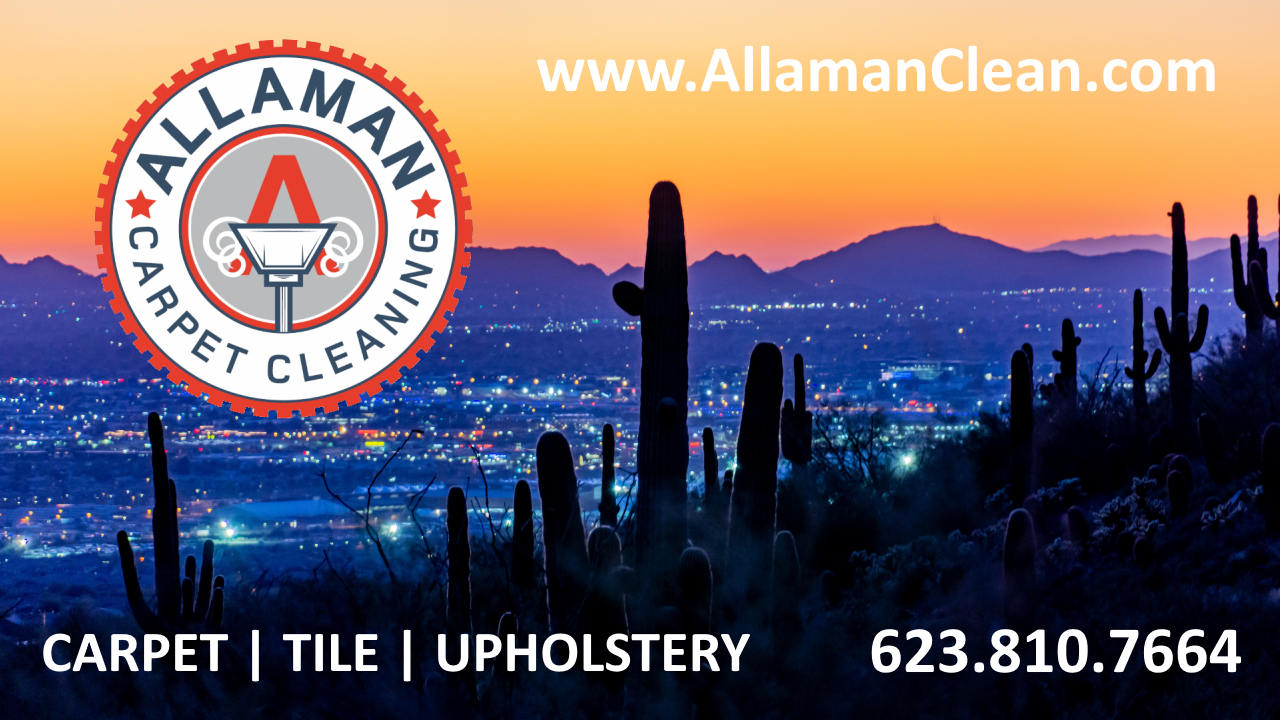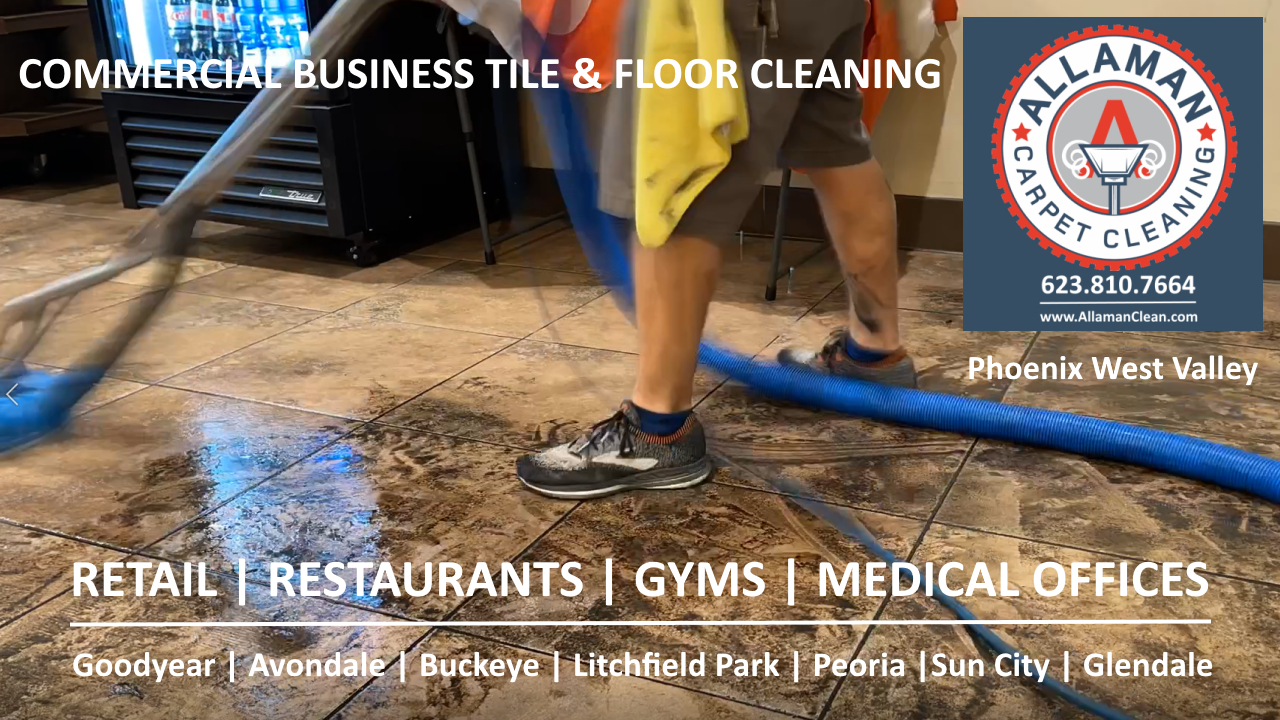 Phoenix West Valley Tile & Grout Cleaning
Phoenix West Valley Carpet Cleaning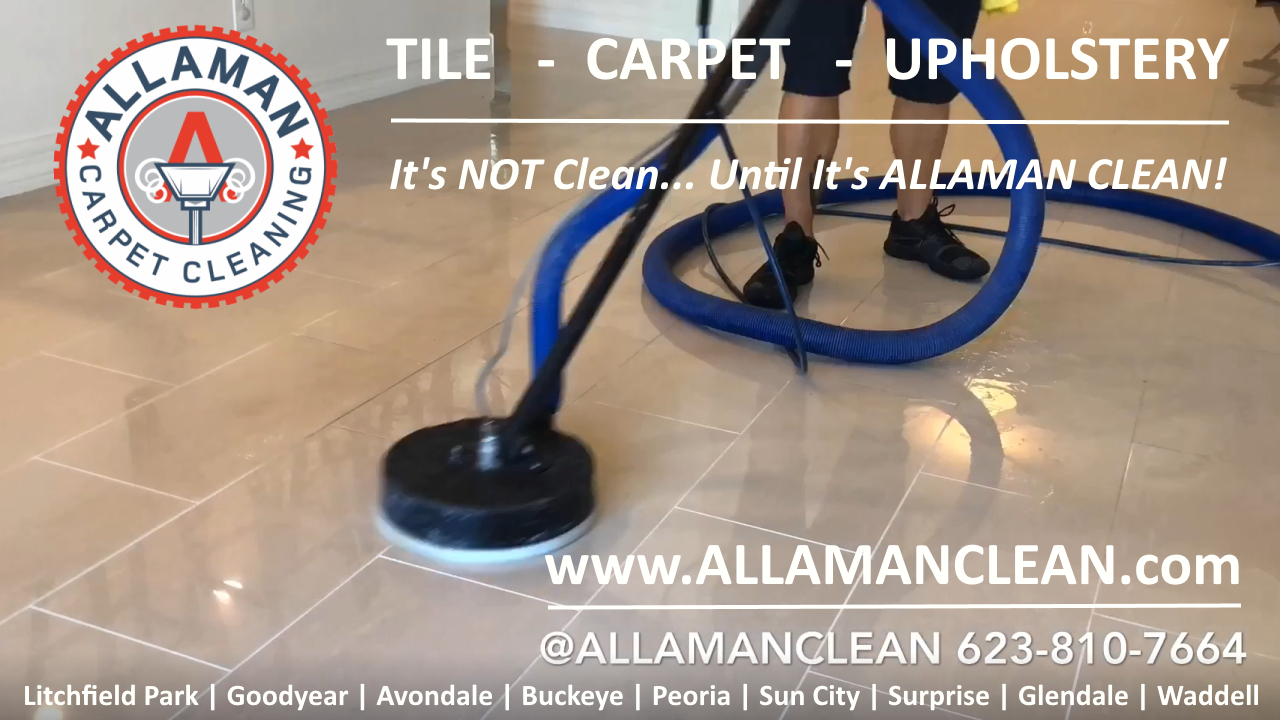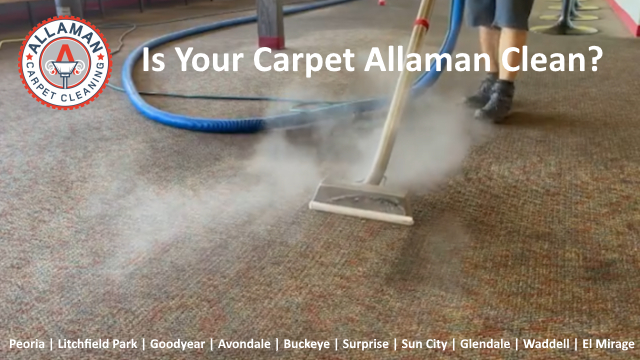 Check Out Our Recent Arizona Carpet, Tile & Upholstery Cleaning Blog Posts: