Allaman Carpet Tile & Grout Cleaning provides quality professional carpet and tile cleaning in Goodyear, Arizona in Maricopa County and the Phoenix West Valley.
Goodyear is located in the Phoenix West Valley.
Allaman Carpet Tile & Grout Cleaning is based out of Litchfield Park and services the entire Phoenix West Valley including nearby Goodyear, Avondale, Surprise, Peoria, Waddell, Glendale, and more. Here is some information on Goodyear, Arizona at the >>> City of Goodyear Website <<<.
Check out our New Video Showing Off our BRAND NEW Carpet Cleaning Equipment in 2020!!  We are very excited to be able to provide the best possible service for Carpet Cleaning in Goodyear, AZ.   New Equipment is a HUGE financial investment. It's worth it for us to be the # 1 carpet cleaner in the Phoenix West Valley!
It's Not Clean until it's ALLAMAN CLEAN!
City of Goodyear, Arizona Information
Goodyear, Arizona is home to many great neighborhoods including Palm Valley, Pebble Creek, Estrella Mountain Ranch, Rio Paseo, Canyon Trails and many more. Goodyear offers many parks, golf courses, restaurants, and entertainment and is home to the Goodyear Ballpark and spring training for the Cleveland Indians and Cincinnati Reds Major League Baseball teams.
Goodyear is located in between Litchfield Park, Buckeye, Avondale, Verrado, and Glendale in the Phoenix Arizona West Valley.
The City of Goodyear has easy access to freeways including the I-10, 101, and 303 Freeways. Goodyear Arizona located in the Phoenix West Valley is named after the Goodyear Tire Company founder Charles Goodyear.
If you live in Goodyear, Arizona Here are a few Goodyear Resources and links to other Goodyear area websites to find your way around Goodyear as well as any Goodyear, AZ. information you might need.
At Allaman Carpet and Tile Cleaning client satisfaction is our NUMBER 1 priority.
We ask questions and we LISTEN to our clients. 
We work extremely hard.
We communicate effectively
We value honesty and integrity. We give it and we expect it in return.
We HAVE BRAND NEW EQUIPMENT in 2020! (We're Excited can You tell?)
Yes, have upgraded to brand new cleaning equipment for 2020 so expect the best quality service and results when Allaman is cleaning your carpets.
Higher temperatures, better suction, our new carpet cleaning is state of the art and AMAZING!   We were the best before… SO LOOK OUT! Just leaving our competition in the dust!
Give us a call at 623-810-7664 for a free estimate to clean your carpets in Goodyear.  If you are looking for quality affordable Tile and Grout cleaning in Goodyear, we've got you covered there as well.
Allaman Carpet, Tile, and Upholstery has been serving the Goodyear AZ community since 2003. We are family-owned and operated and your satisfaction is our number one priority.
Give us a call at 623-81-7664 and experience the Allaman Carpet Cleaning difference in Goodyear Arizona
Give Allaman Carpet, Tile and Upholstery cleaning in Goodyear Arizona a call and find out why Allaman Carpet Cleaning has more than 280 ALL 5 Star Reviews on Google.  We work hard to do the job right the first time and our customer service and communication is the best in the business. Give us a call to experience the Allaman Clean difference in Goodyear, AZ.
It's Not Clean… Until It's Allaman Clean!
 Allaman Carpet Tile Grout Upholstery and clothes dryer vent cleaning in Litchfield Park Goodyear Avondale Buckeye Peoria Waddell Glendale Sun City Surprise Verrado and Estrella Arizona
Allaman Carpet Cleaning in Goodyear also cleans Clothes Dryer Vents and Air Duct Systems in Goodyear, AZ.
Dryer Vents are a major cause of house fires, especially in the hot Arizona desert. We can easily clean out your dryer vents while we're at your home cleaning your carpet, tile or upholstery at a very affordable price. Watch the Video below to learn more about our dryer vent cleaning service in Goodyear, Arizona.
Allaman Carpet Cleaning in Goodyear Arizona
Is Your Carpet Allaman Clean? 
Allaman Carpet, Tile, Grout and Upholstery Cleaners in Goodyear Arizona have been providing quality service at an affordable price to Goodyear Arizona homeowners for more than 17 years! We pride ourselves in providing the absolute BEST carpet, tile, grout and upholstery cleaning service available and promise outstanding service and communication. That's how we have managed to receive more than 280, ALL 5 Star Reviews on Allaman Carpet Cleaning Google Business Page.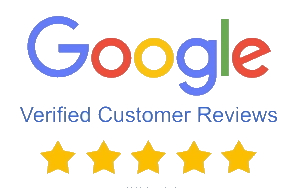 There's a Reason Allaman Carpet, Tile, Grout and Upholstery Cleaning has 280+ ALL 5 STAR Reviews on Google Business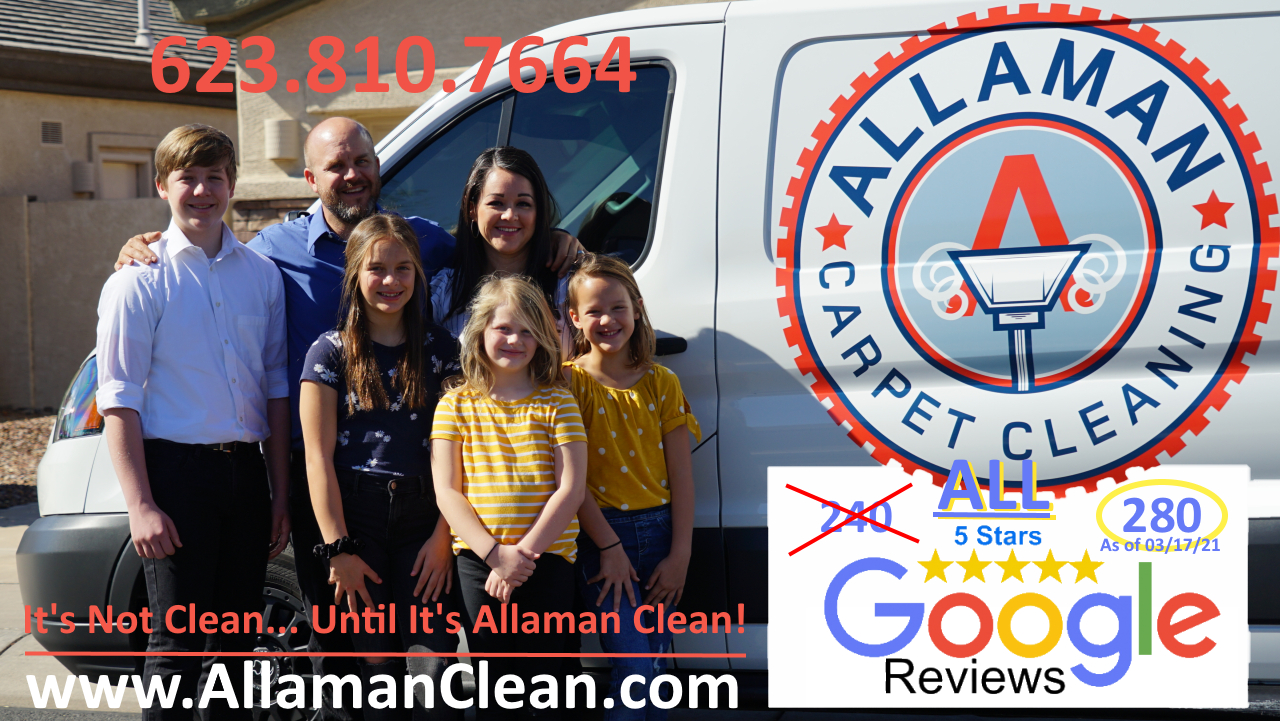 Below our a few of the Recent Reviews of Allaman Carpet Cleaning on Google