Litchfield Park Arizona Tile and Grout Cleaning | BEST Tile & Grout Cleaner in Litchfield Park, AZ.
Looking for a quality, affordable tile and grout cleaner in Litchfield Park, Arizona in the Phoenix West Valley? You've come to the right place!
Allaman Carpet Tile, Grout & upholstery Cleaning services Litchfield Park and the Phoenix, AZ.  West Valley.
Why Allaman Clean for tile and grout cleaning in Litchfield Park, AZ?  
Eco Friendly – We use only Green 100% Residue Free cleaners and processes
We have over 270+ ALL 5 STAR Reviews on Google for Business recommendations for carpet, tile and upholstery cleaning in Litchfield Park.
Brand New Top of the Line carpet, tile & grout cleaning equipment in 2020
Fast efficient customer-friendly communication and service
We get the job done right the first time
We are local – Based in Litchfield Park in the Phoenix West Valley.
Family Owned and Operated
It's Not Clean until it's ALLAMAN CLEAN!
City of Litchfield Park, Arizona Information
Litchfield Park, Arizona is home to many great neighborhoods including Palm Valley, Pebble Creek, Estrella Mountain Ranch, and more. Goodyear offers many parks, golf courses, restaurants, and entertainment and is home to the Goodyear Ballpark and spring training for the Cleveland Indians and Cincinnati Reds Major League Baseball teams.
Goodyear is located in between Litchfield Park, Buckeye, Avondale, Verrado, and Glendale in the Phoenix Arizona West Valley.
The City of Goodyear has easy access to freeways including the I-10, 101, and 303 Freeways. Goodyear Arizona located in the Phoenix West Valley is named after the Goodyear Tire Company founder Charles Goodyear.
Litchfield Park, AZ.  Resources
If you live in Litchfield Park, Arizona Here are a few Litchfield Park, Arizona Resources, and links to other Litchfield Park websites to find your way around Litchfield Park, AZ.
information you might need.
How did Allaman Carpet, Tile and Upholstery cleaners in Litchfield Park Arizona get 247 ALL 5 STAR Reviews on Google?   By being the absolute BEST at what we do!
We ask questions and we LISTEN to our clients. 
We work extremely hard.
Top-notch customer service and we communicate effectively
We value honesty and integrity. We give it and we expect it in return.
We usually do the job right the first time, in the rare event that we make a mistake, we always make it right.
More than 17 years of Experience cleaning tile in Litchfield Park
We HAVE BRAND NEW EQUIPMENT in 2020!
(We're Excited can You tell?)
It's Not Clean… Until It's Allaman Clean  623-810-7664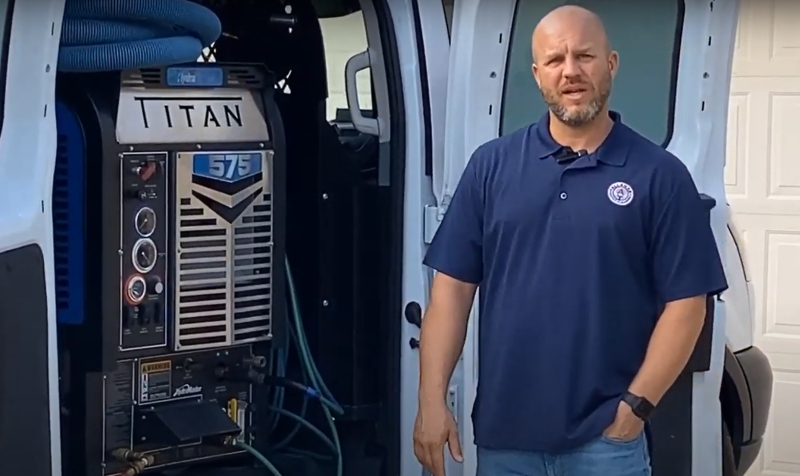 Call Allman Carpet, Tile and Upholstery Cleaning in Litchfield Park Arizona today to schedule your tile cleaning 623.810.7664 
We got you covered. We clean carpets. We also clean Air Duct Ventilation systems and Dryer Vent cleaning as well!
Give us a call for a free estimate of your tile and grout cleaning projects Litchfield Park and surrounding areas in the Phoenix West Valley.
Allaman Clean is a family-owned and operated business located in Litchfield Park, AZ. We pride ourselves in providing the best possible service and top-quality performance.
There is a good reason our clients love and we have more than 228+ ALL 5 STAR Reviews on Google!
At Allaman Carpet and Tile Cleaning client satisfaction is our NUMBER 1 Priority.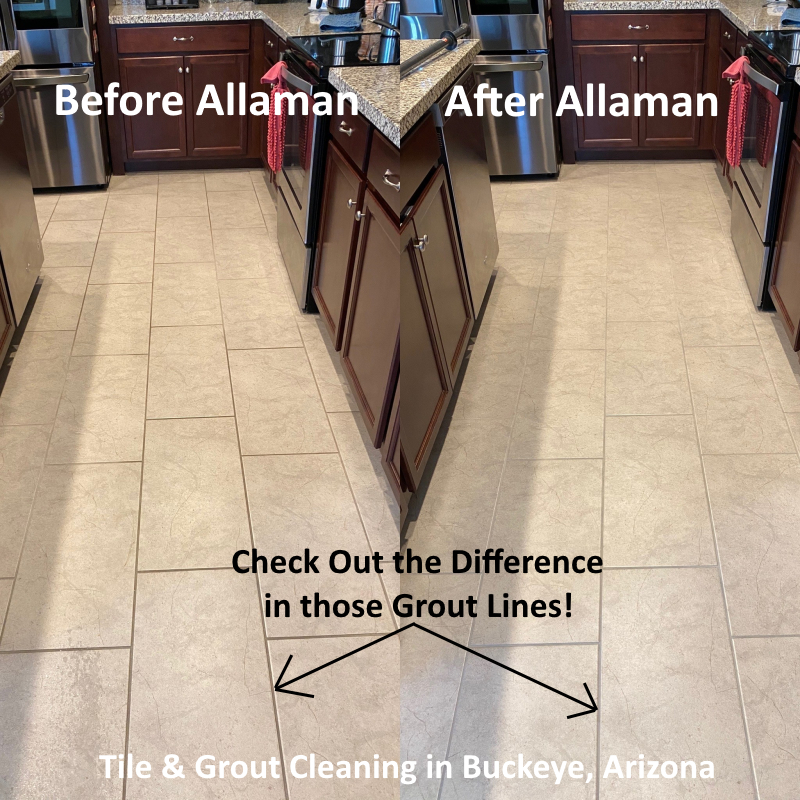 Allaman Carpet, Tile & Upholstery Cleaning Service Areas
Allaman is based out of Litchfield Park in the Phoenix West Valley and we service the entire West Valley area and parts of Phoenix including Litchfield Park, Goodyear, Avondale, Buckeye, Peoria, Sun City, Surprise, Glendale, Sun City West, El Mirage, Estrella, Verrado and Pebble Creek.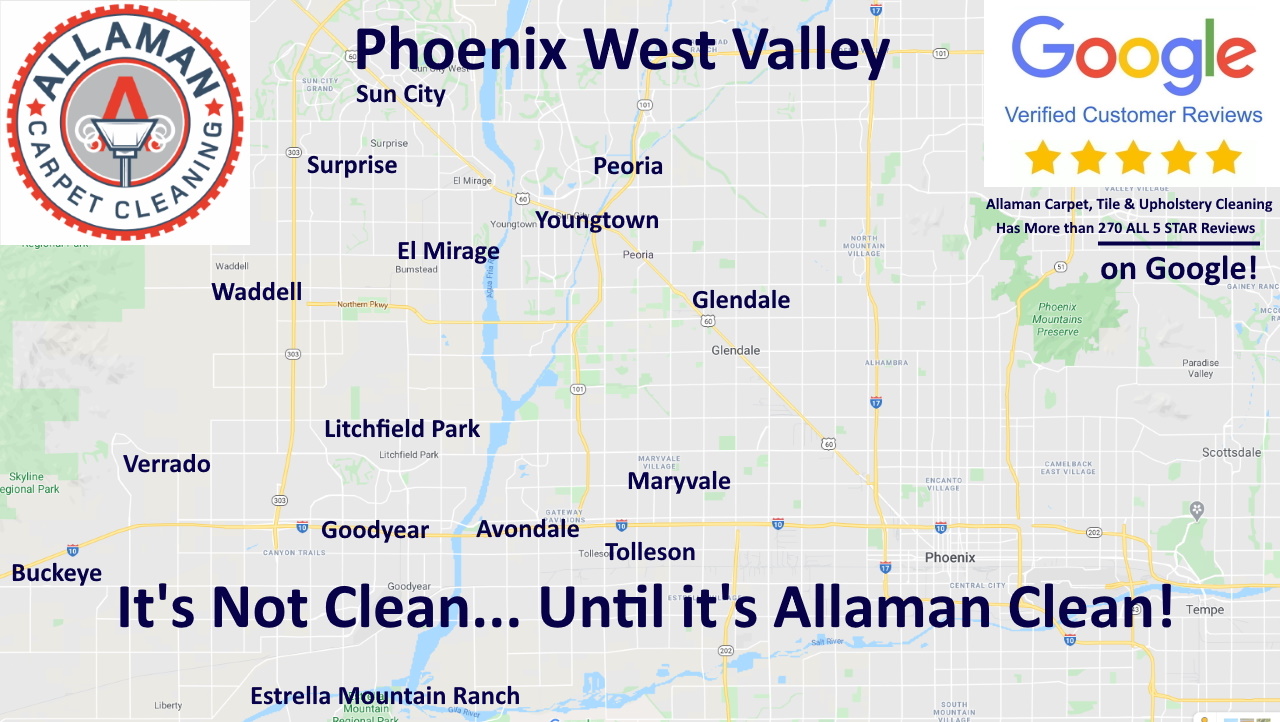 We Clean Carpets in Litchfield Park Too!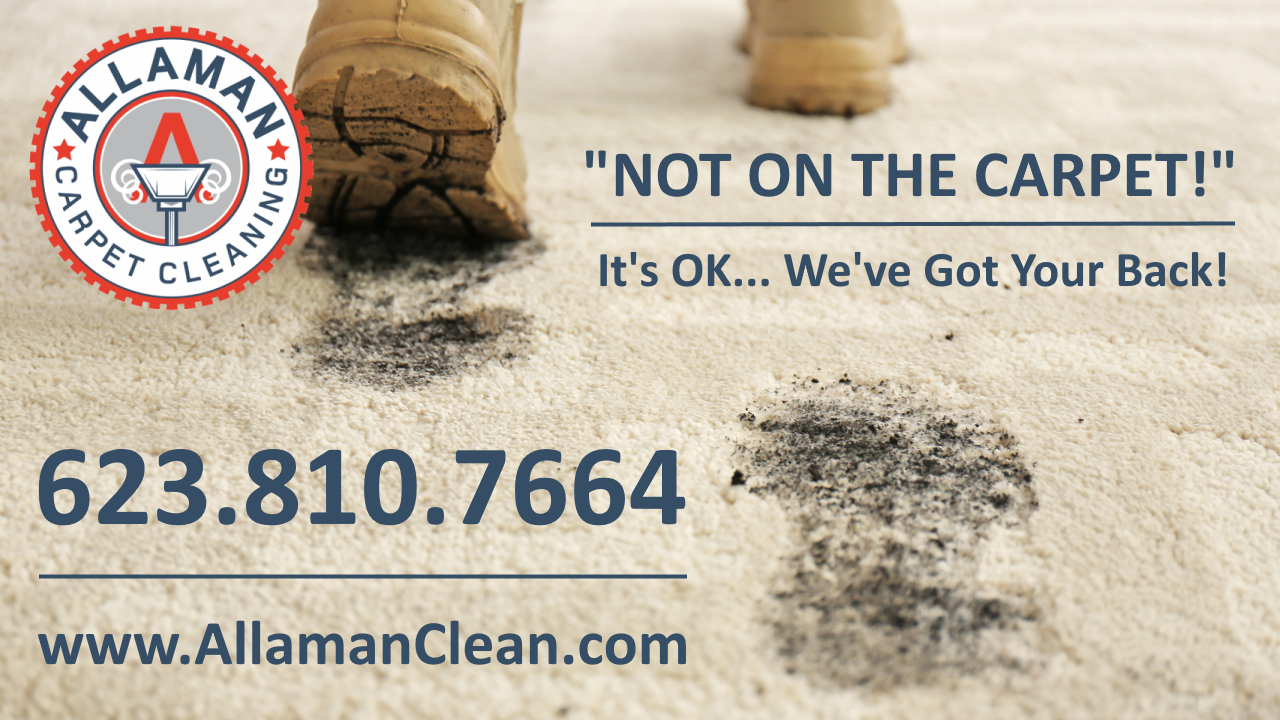 How's Your Upholstery Looking?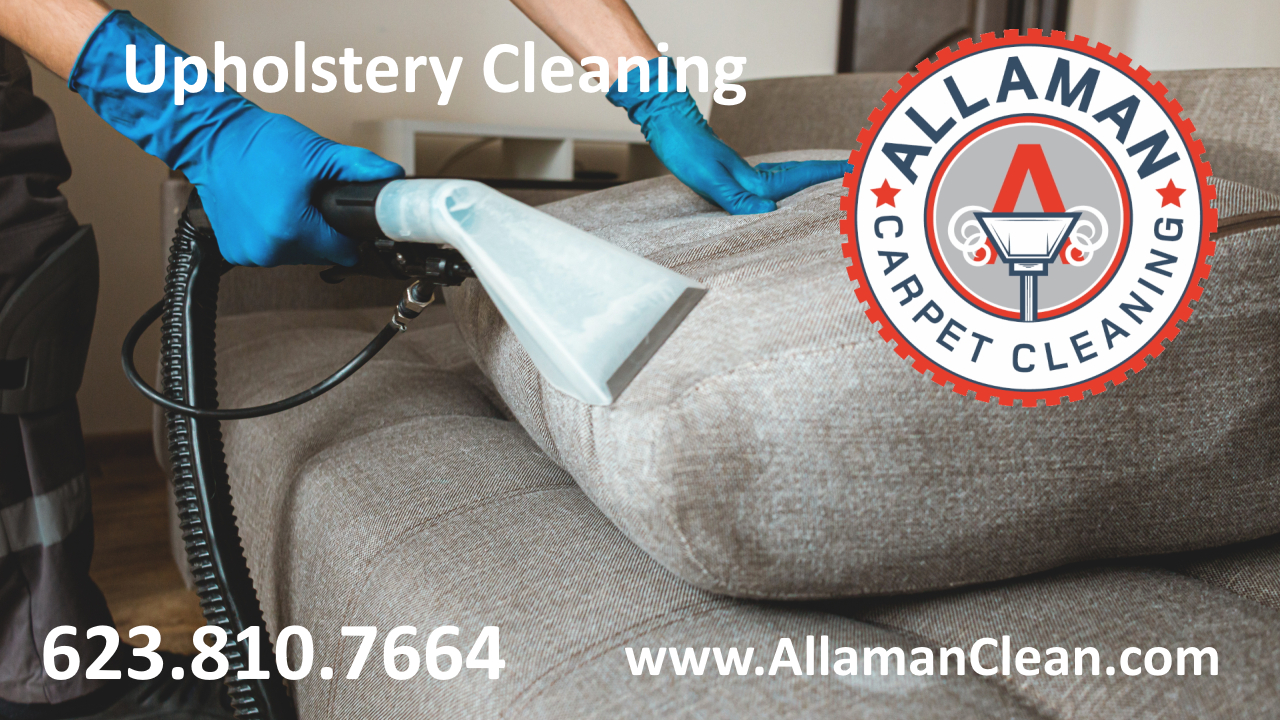 Litchfield Park Tile Cleaning Video
Litchfield Park Commercial Business Tile, Grout and Floor Cleaning
Litchfield Park Tile & Grout Cleaning Video