Cleaning Pet Stains and Pet Odor Out Of Carpet, Rugs, Tile, Grout & Upholstery
We love our pets don't we! The Allaman Family just got a new puppy! He's some sort of Lab mix, maybe part Pit Bull, who knows. We named him "Doc"  He's adorable right?  The kids are going crazy over the new addition to the family.
It got me thinking about all the calls I get about pet stains, pet odors and pet messes people need help getting cleaned out of carpet, upholstery and grout.
Let's face it, even though we love our pets, they love… to make messes!  Pet urine, pet vomit, pets knocking over food and drinks, pets tracking in dirt, mud and who knows what else into the house. … the fun is endless!  Then comes the cleaning, but the lingering stains and odors often remain.
That's where Allaman Carpet, Tile, Grout and Upholstery cleaners come in. We specialize in removing all stains and odors from your carpet, tile grout and upholstery in the Phoenix Arizona West Valley.
We've seen just about everything in our 17 years of cleaning carpet, tile, grout and upholstery.
Removing Pet Stains and Odors From Carpet, Upholstery  and Tile & Grout
Pet stains and odors can soak through the carpet into the carpet padding as well as into porous surfaces like grout and even concrete. The smell can be awful after a while. We have years of experience and the proper high-temperature equipment to penetrate deep and remove all of the offending odor-causing pet stains and messes.
When the homeowner asks about pet stain or pet urine removal we use a black light to help identify the badly urine-soaked area on carpets and rugs, as it may not be noticeable to the naked eye, the smell may still pack a punch!  Once the spots are all located and identified we use an anti-microbial solution that kills odor-causing bacteria that may be present in your carpet or upholstery. The pre-soak helps break down and remove the odor-causing biological stains or urine that's deep down in the carpet and padding underneath.
Then we use our state of the art carpet cleaning equipment that runs at over 220 degrees hot water to kill and bacteria or viruses lurking in your carpet and we extract the water and the stains along with the pet odor. Good as new!
Allaman carpet, tile, grout and upholstery cleaners are available to help you with all of your pet stains and pet odors in the Phoenix West Valley including Litchfield Park, Goodyear, Avondale, Buckeye, Verrado, Waddell, Surprise, Glendale, Sun City and Peoria, Arizona.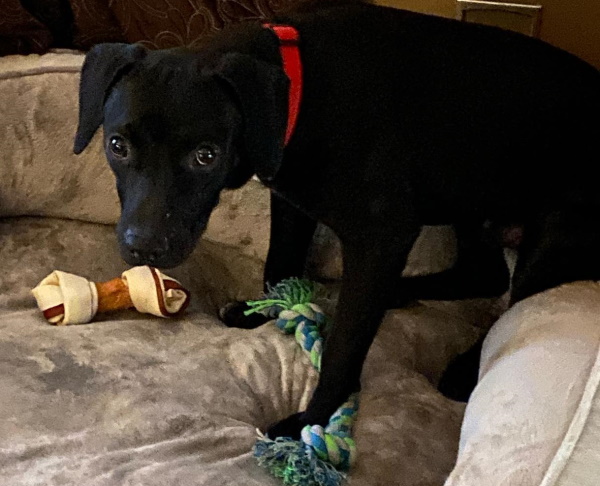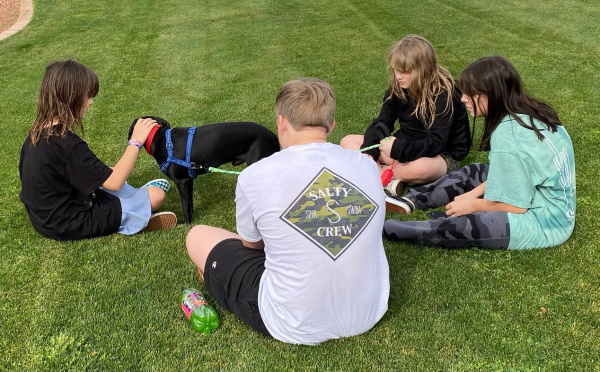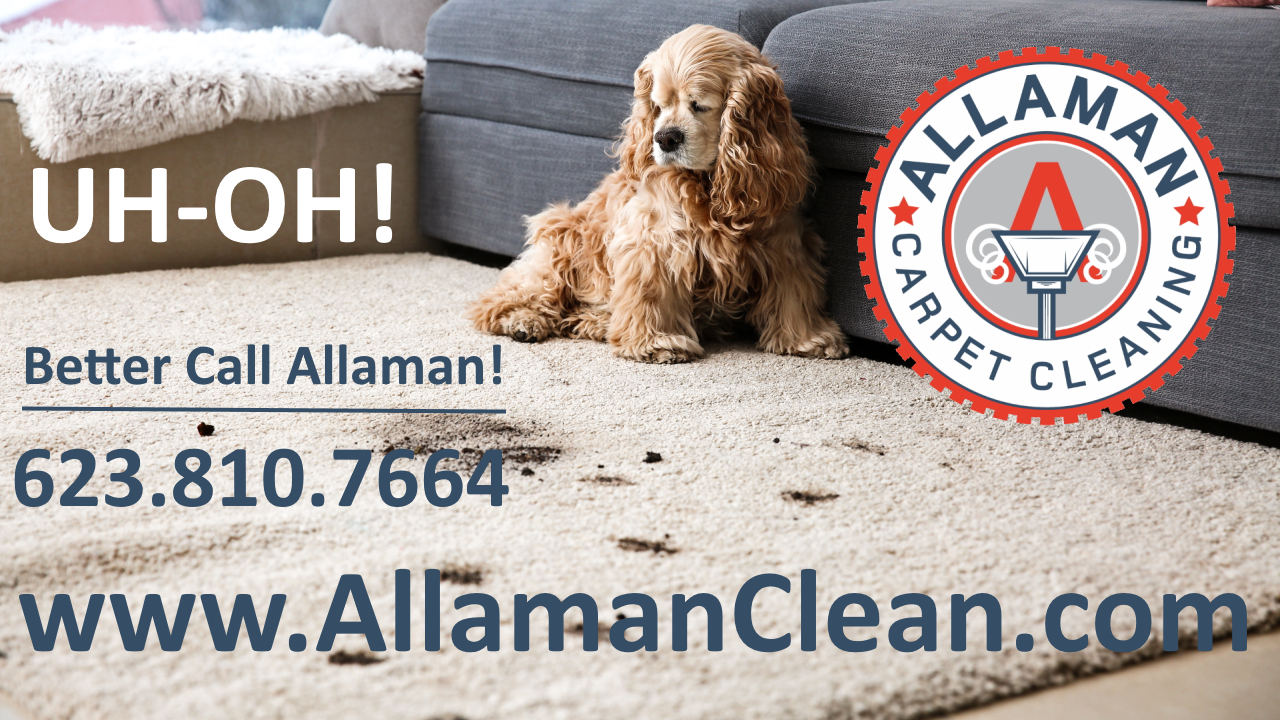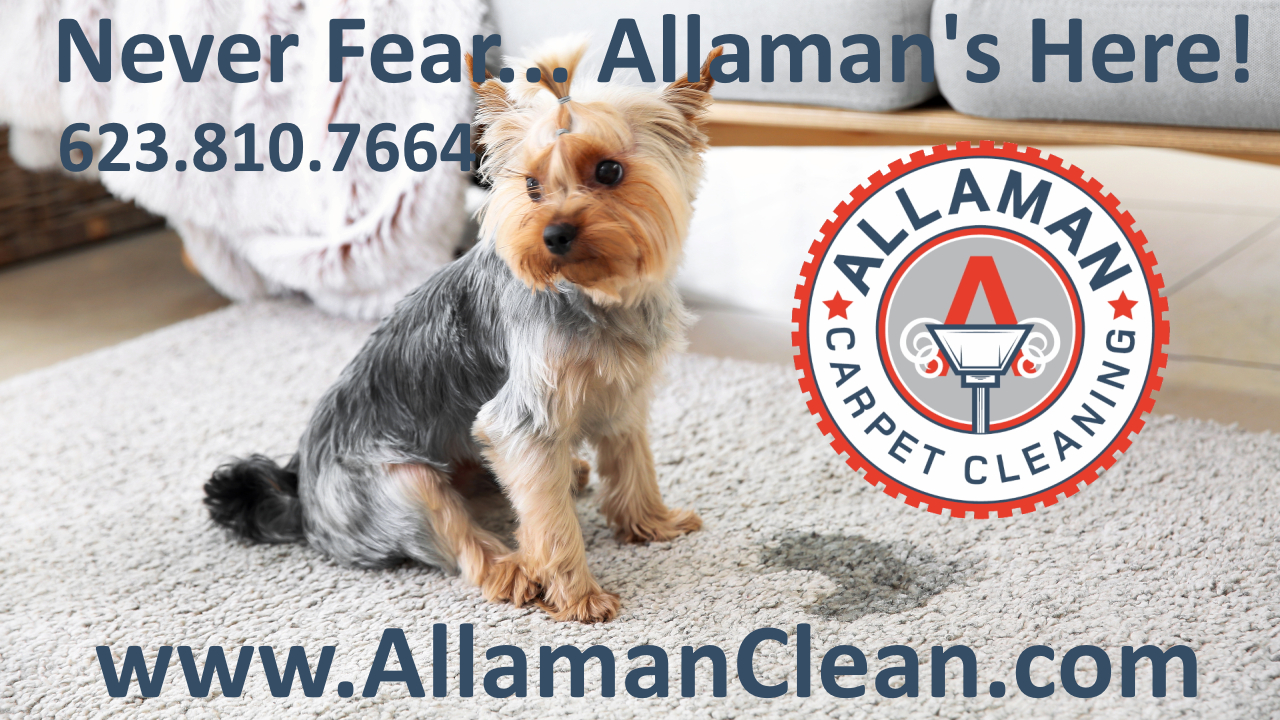 It's Not Clean… Until It's Allaman Clean!   
Give us a call for a free carpet, tile & grout or upholstery cleaning estimate: 602-810-7664 
Related Blog Articles: