Residue Free Carpet Cleaning in Phonix, Litchfield Park, Avondale, Goodyear, Estrella, Verrado, Peoria, Glendale, Sun City, and Surprise Arizona.
Residue Free Carpet Cleaning also referred to as  Eco Friendly or Zero Residue carpet cleaning refers to the process which we use to clean carpets in the Phoenix Arizona West Valley including, Litchfield Park, Peoria, Goodyear, Sun City, Avondale, Surprise, Glendale, Estrella, and Verrado.
The Eco-Friendly cleaning products we use leave no soapy or chemical residue on your carpet fibers. This means your carpet is cleaner, will last longer and none of that chemical crunchy feeling under your feet.
The cleaning process does not use chemical soaps, shampoos, or harsh detergents to clean your carpets.  All cleaning products we may use in a pre-spray for heavily trafficked areas, are green and completely rinsed out with filtered water by our new steam and water extraction truck-mounted cleaning system that we purchased at the beginning of 2020. Our New carpet and tile cleaning equipment is the best that money can buy, ensuring the best possible carpet, tile, and upholstery cleaning in your Arizona home or commercial property.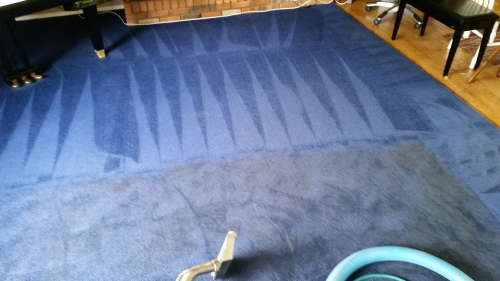 Here are a few reasons why Allaman Carpet, Tile, and Upholstery Cleaning has over 230 ALL Five Star Reviews on Google!
New "Best that money can buy" Carpet & Tile Cleaning Equipment in 2020
Outstanding customer service.
Great Communication
Incredible Work Ethic
Personable 
Residue-Free Eco Friendly Carpet & Tile  Cleaning Process
Always Pre-Clean and Vacuum
Satisfaction Guaranteed: If We make a mistake – We Always Make it Right!
Litchfield Park Arizona Carpet Cleaning
Avondale Arizona Carpet Cleaning
We are a family-owned and operated business right here in the Phoenix West Valley, based out of Litchfield Park, Arizona we service the entire Phoenix West Valley.
Give us a call at 623-810-7664 for a residue-free Carpet, Tile or Upholstery Cleaning Quote
Remember – It's Not Clean… Until It's ALLAMAN CLEAN!