Well, we hit a huge milestone here at Allaman Carpet, Tile and Upholstery in the Phoenix Arizona West Valley.  We reached 300 ALL 5-Star Reviews on Google Business Pages.   I can't tell you how hard we've worked for this, and a HUGE Thank You to all of our carpet, tile & Grout and Upholstery Cleaning Clients that took the time to write a review for us on Google. We are very grateful!
Two things come to mind here for me –
1. ALL 300 reviews are for 5 Starts. Not a single 1,2,3 or even a 4 star review. All Five Star Reviews. We must be doing something right! For a small business carpet, tile and upholstery cleaning company here serving the Phoenix West Valley, including clients in the cities of Goodyear, Avondale, Litchfield Park, Estrella, Buckeye / Verrado, Pebble Creek, Peoria, Sun City, Surprise, El Mirage, Palm Valley, Tolleson, Waddell, and Glendale in Maricopa County AZ. 
2. The question we often get asked is – How did yoiu do it? 300 Reviews of ALL 5-Stars?   My answer is pretty simple:
Hard Work
Great Communication
Experience
The Best Carpet, Tile & Upholstery Cleaning Equipment available!
It's really that simple. Hard Work: We work very hard, and in the rare instance we make a mistake we will make it right.   Communication: We communicate clearly with our clients on estimates, scheduling, our cleaning process and follow-up.  Experience: We've been providing quality tile, grout, carpet and upholstery cleaning in the Phoenix West Valley for 18 years. Equipment: We purchased brand new truck mounted high temp, high volume state of the art carpet, tile, grout and upholstery cleaning equipment in 2021. We offer the best possible cleaning experience in the Valley and we stand behind our work. 
That is how you get 300 ALL 5-Star Reviews on Google. 
Let us know if we can be of service: 623-810-7664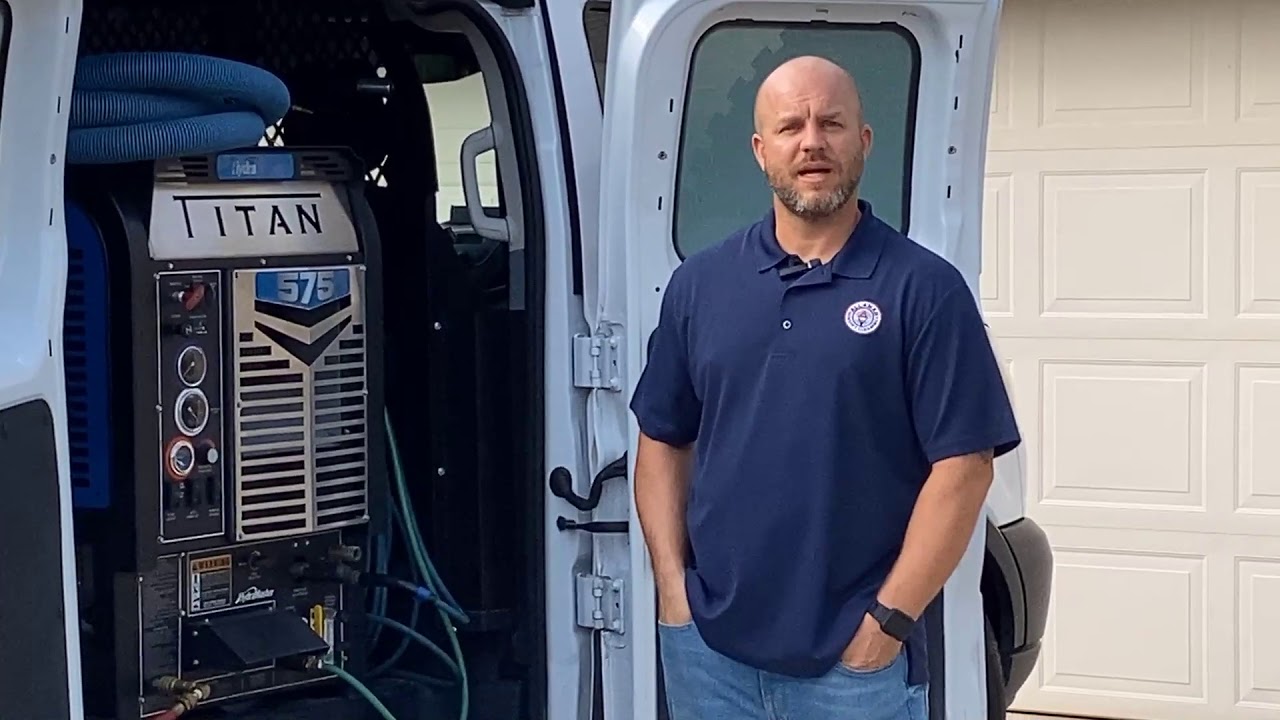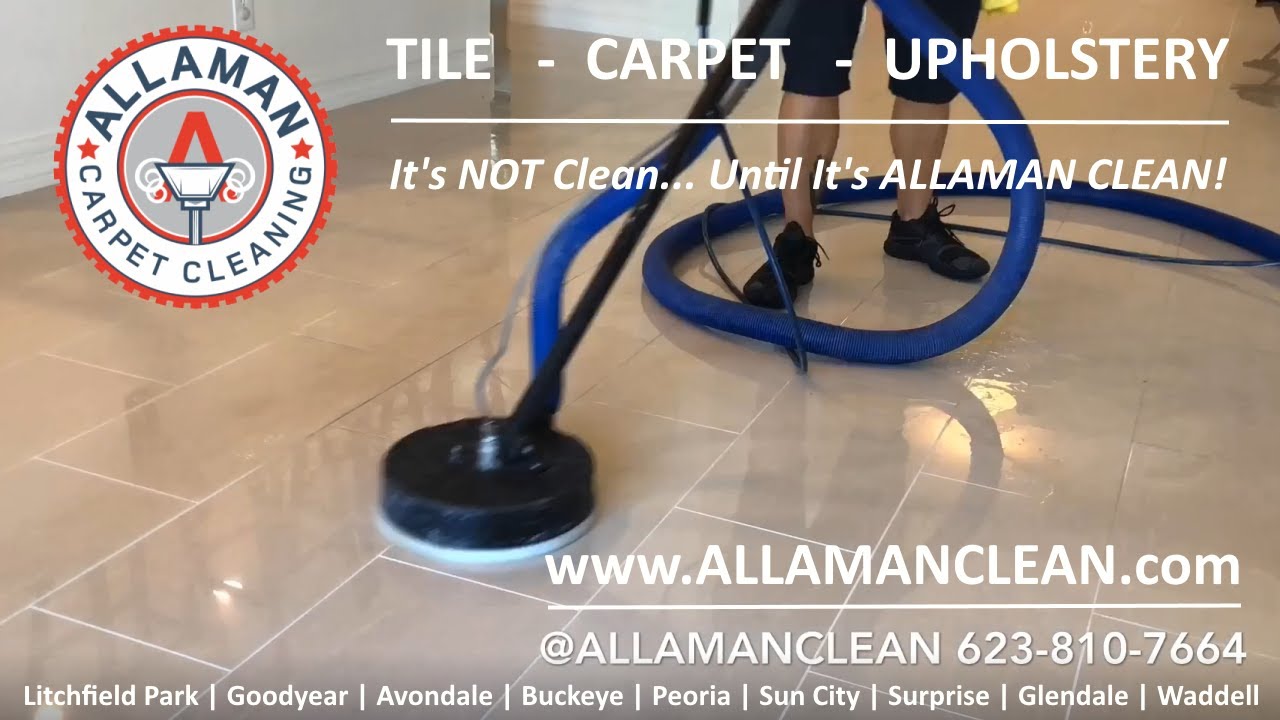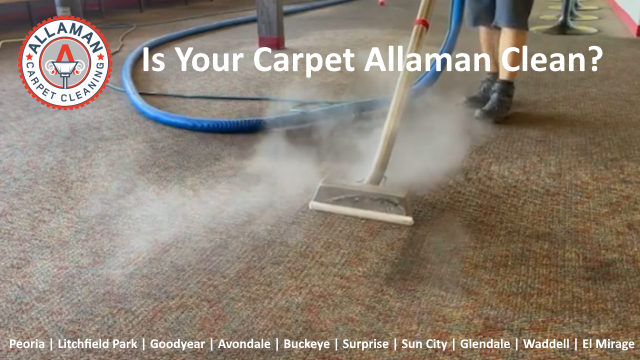 Congrats Allaman Carpet, Tile & Upholstery Cleaning on Achieving 300 ALL 5 Star Reviews on Google!
he 5 Star Reviews just keep coming for Allaman Carpet, Tile & Upholstery Cleaning. Last month was 298 as you can see in the graphic we made a few weeks ago, now it's 300 and growing! Again, we really appreciate our loyal carpet, tile and upholstery cleaning clients and are committed to doing the best possible job right the first time, every time. Put our experience, quality and outstanding customer service for you at your Phoenix West Valley home or business.  Give us a call for a free estimate at 623-810-7664
Learn More About our Services: 
Carpet Cleaning: Allaman provides carpet cleaning services throughout the Phoenix West Valley. Our Residue-Free Green Carpet Steam cleaning is the best in the business. We invested in top of the line new carpet cleaning equipment in 2020 to better serve our Arizona clients.
Tile & Grout Cleaning: We clean tile and grout, both indoor and outdoor, residential, and commercial floors. We do it all. We can even color seal your grout for you. We can make your tile look new!  Call for an estimate. 623-810-7664.
Upholstery Cleaning: We can clean your upholstery and give it a clean, bright fresh new look. We clean both indoor and outdoor upholstery. Give us a call after those Arizona summer monsoon and haboob dust storms roll through and you need your outdoor furniture cleaned up.
Air Duct Cleaning: Yes we clean air duct ventilation systems. The Arizona desert is dusty, windy, dirty. Your air ventilation system filters a lot of dust and dirt. It builds up in the air handling system and ductwork. It's a good idea to get your air duct ventilation system cleaned once a year for cleaner healthier air to breathe for you and your family.
Dryer Vent Cleaning: Allaman also cleans dryer vents. Have you ever seen how much lint, dirt, and debris can build up in your dryer vent system? It's really quite amazing. Watch the dryer vent cleaning video below. Then call us at 623-81-7664 to schedule your dryer vent cleaning in Litchfield Park, Goodyear, Avondale, Buckeye, or the rest of the Phoenix Arizona West Valley including Verrado, Estrella, Palm Valley, Waddell, Peoria, Surprise, Sun City, Glendale, El Mirage and Tolleson.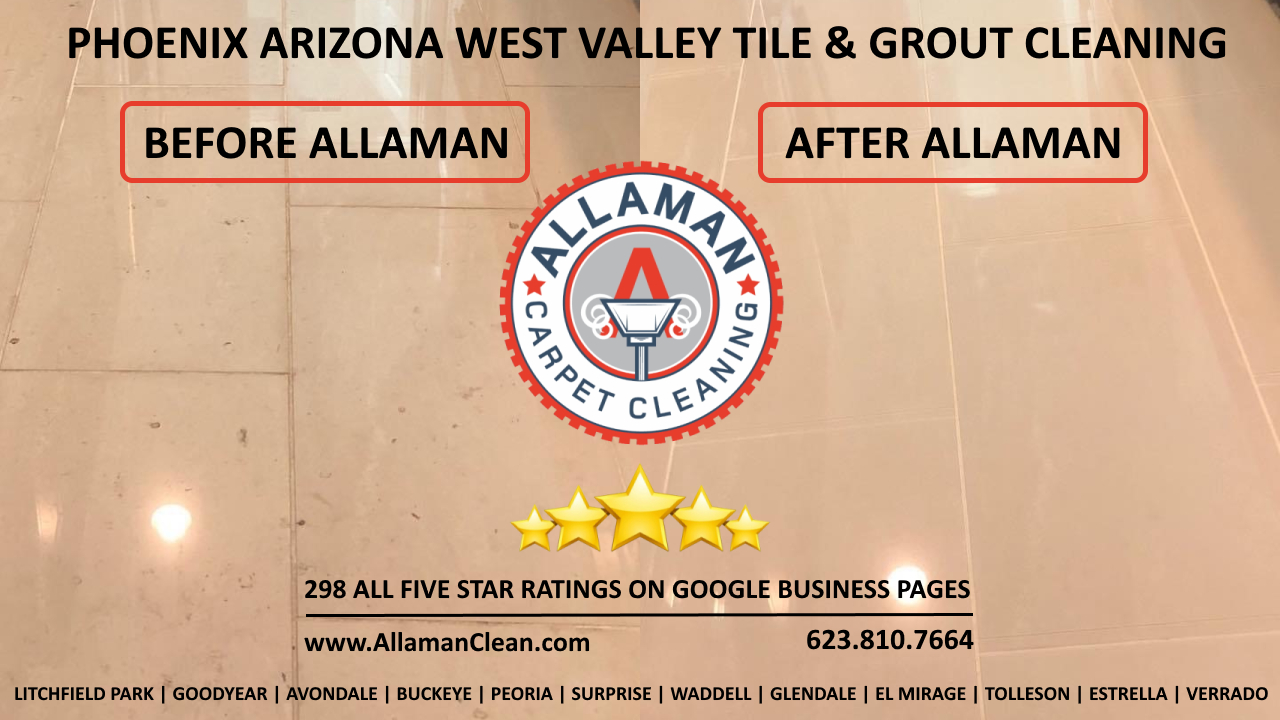 Quality Carpet, Tile and Upholstery Cleaning in The Phoenix West Valley including: 
Check Out Our Other Recent Carpet, Tile & Upholstery Cleaning Blog Article Posts
Thanks for reading our blog article and remember…. It's Not Clean… Until it's Allaman Clean!