Holiday Carpet Cleaning Tips for 2022
The holidays are fast approaching and holiday parties and family get-togethers are upon us. You've finished your shopping and cleaning and that big holiday party is coming, at your house. You meant to get your carpets cleaned this fall after the monsoon season, but never got around to it. Do you have time to get it done before the party?
Never fear, Allaman is here! If you need some last-minute carpet, tile, grout or upholstery cleaning done before your holiday gathering we can help in the Phoenix West Valley including Litchfield Park, Goodyear, Avondale, Buckeye, Verrado, Estrella, Waddell, Palm Valley, El Mirage, Tolleson, Peoria, Surprise,  and Glendale Arizona.
Or you can wait till after the holidays and holiday party and get your carpet, tile, grout and upholstery cleaned for the New Year! 
In some cases if your carpet, tile and grout are not too soiled you may want to wait until after the party, as all those feet, food and drink spills etc.. may need to be cleaned following your party. We're here for you either way.
For do-it-yourself types, here are a few carpet cleaning tips for the holidays.
Control How Much Guests Walk on Your Carpet
Tile is easier to clean than carpet, especially with spills, dirt and grime or dust that works it way down into your carpet and carpet pad.  Guide people across the tiled area of your home. It's Arizona, and if its warm enough you'll possibly be outside. Make sure people have access through the gate with clear signage of where the party is if outside.
If you don't like guests to wear shoes in your home and track dirt and grime inside, have clear signage, a place for people to put their shoes and of course – lead by example. If you don't take your shoes off neither will your guests.
If you do have spills or stains on your carpet or grout, don't pretreat them, the chemicals in the soaps you use could make things worse. Call Allaman, let us do the heavy lifting. You'll be glad you did.
Use a good vacuum regularly, it can cut down on the amount of dust and dirt that builds up in your carpet fibers.
If you insist on cleaning your own carpet stains, first blot the stain with warm water then try a vinegar solution of one part vinegar to 3 parts water in a spray bottle then blot with a dry cloth. We also offer a spot cleaner that can be very helpful in these situations.
Enjoy your holidays and if we can be of help with carpet cleaning, tile and grout cleaning or upholstery cleaning, before or after the holidays, give us a call at 623-810-7664
We also Offer Commercial Business Office, Retail and Restaurant floor, tile and carpet, and upholstery cleaning as well.  Commercial floor, tile and carpet cleaning.
Carpet, tile, Grout & Upholstery Cleaning in the Phoenix West Valley
Allaman Carpet & Tile Cleaning is the BEST in the West… Valley!
With 298 ALL 5 Star Reviews for Carpet, Tile & Grout and Upholstery Cleaning in the Phoenix West Valley, Allaman Carpet, Tile and Upholstery Cleaning IS the BEST in the WEST, VALLEY! We provide the best quality carpet, tile and grout cleaning in the Phoenix Arizona West Valley.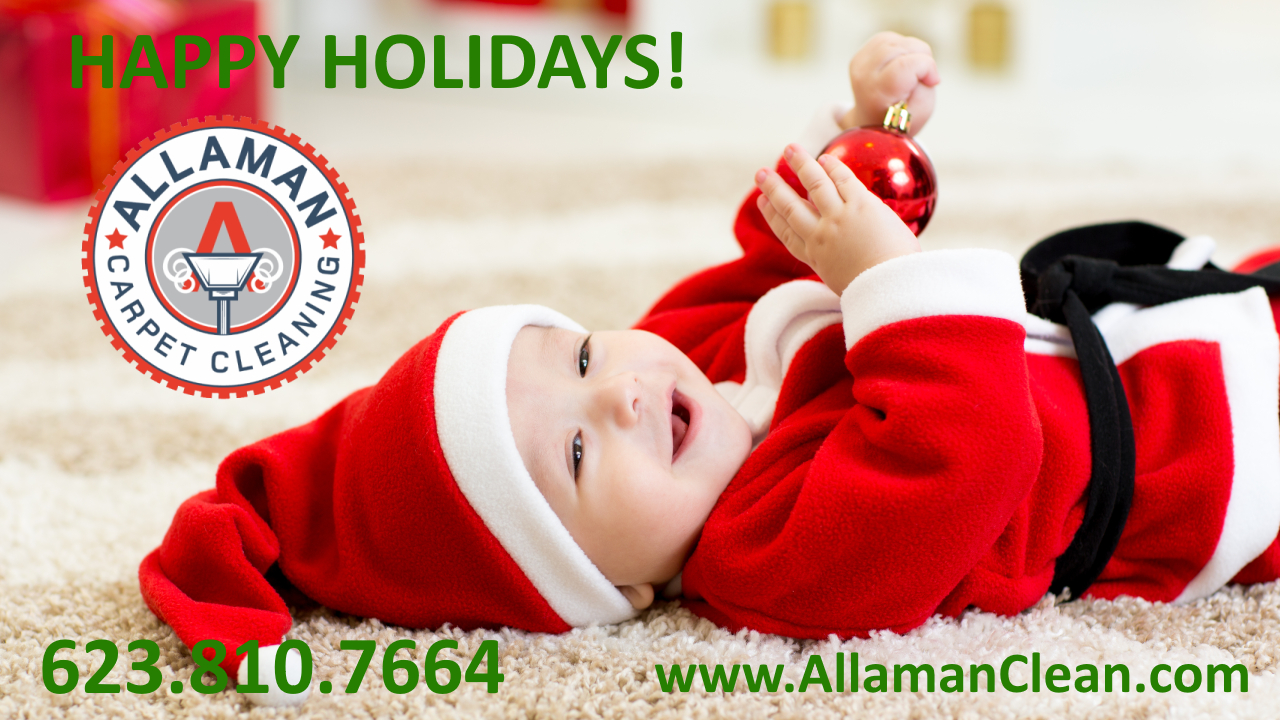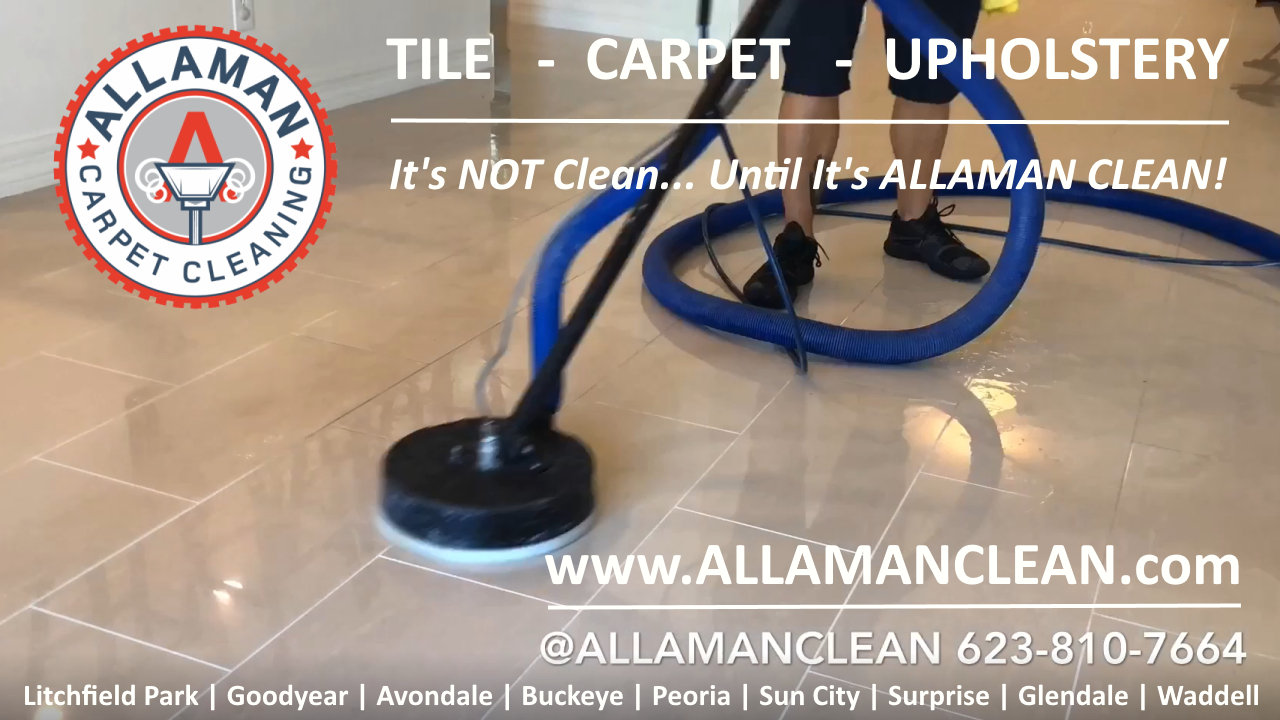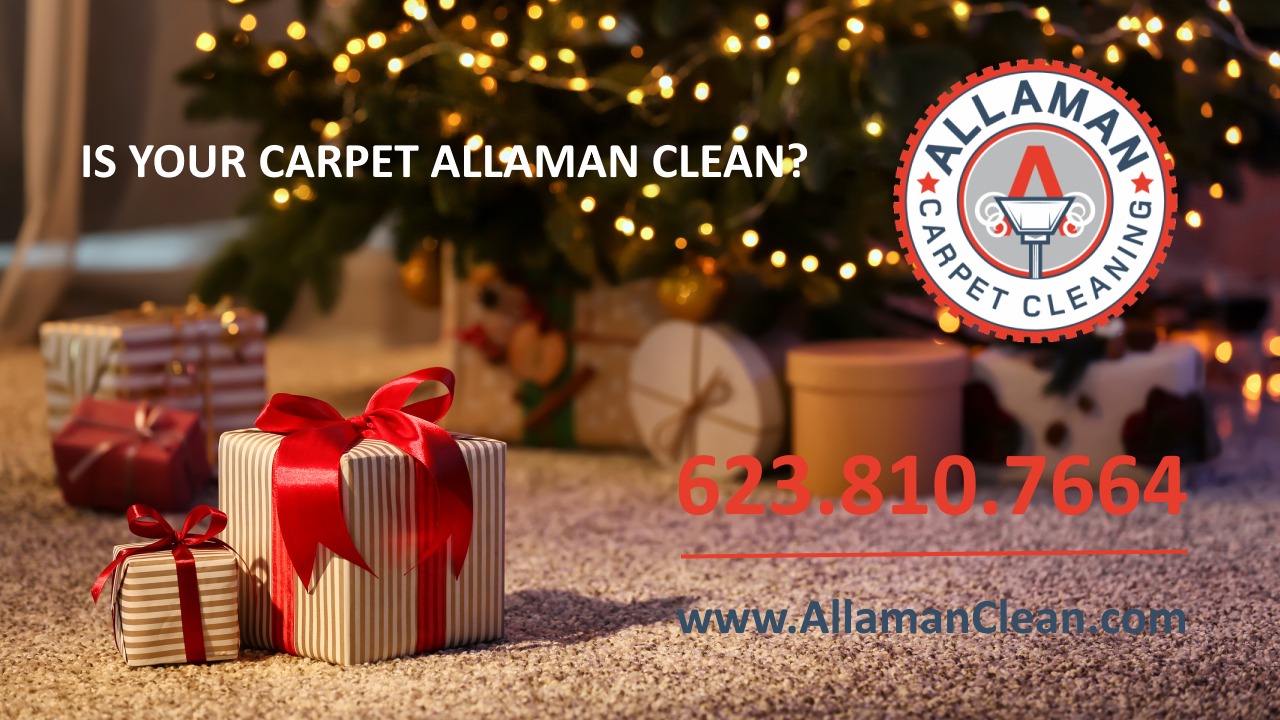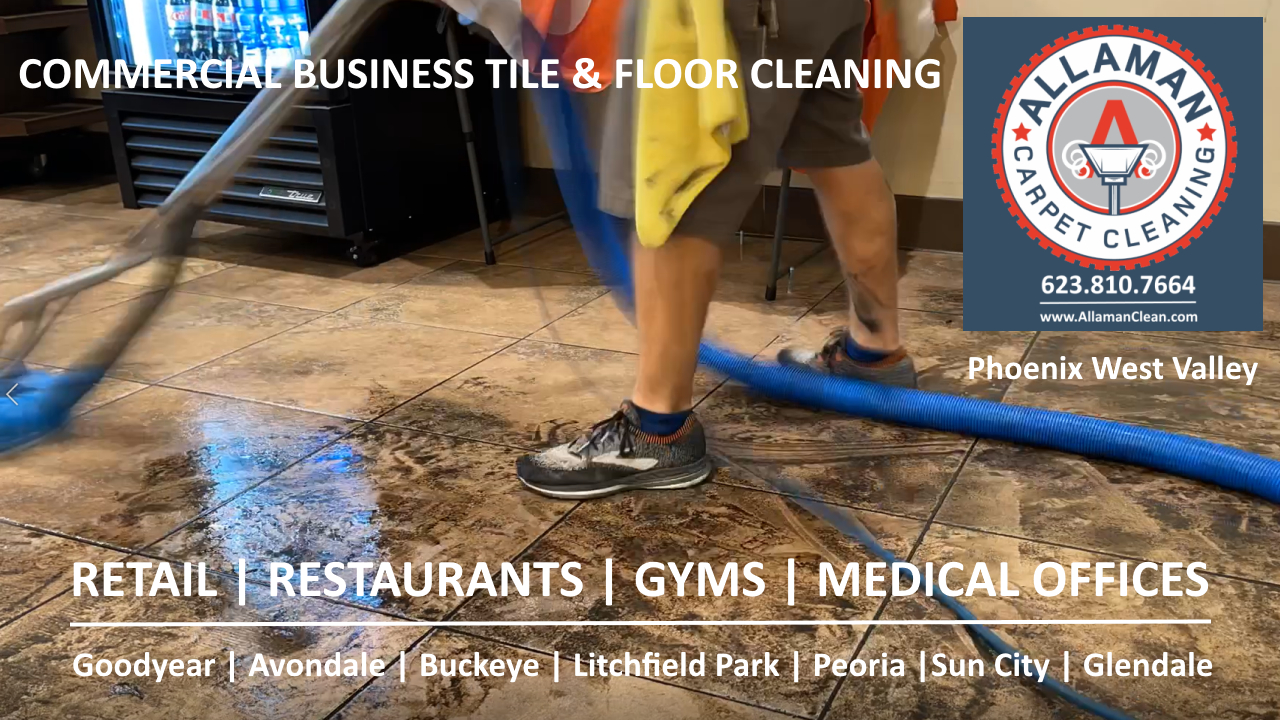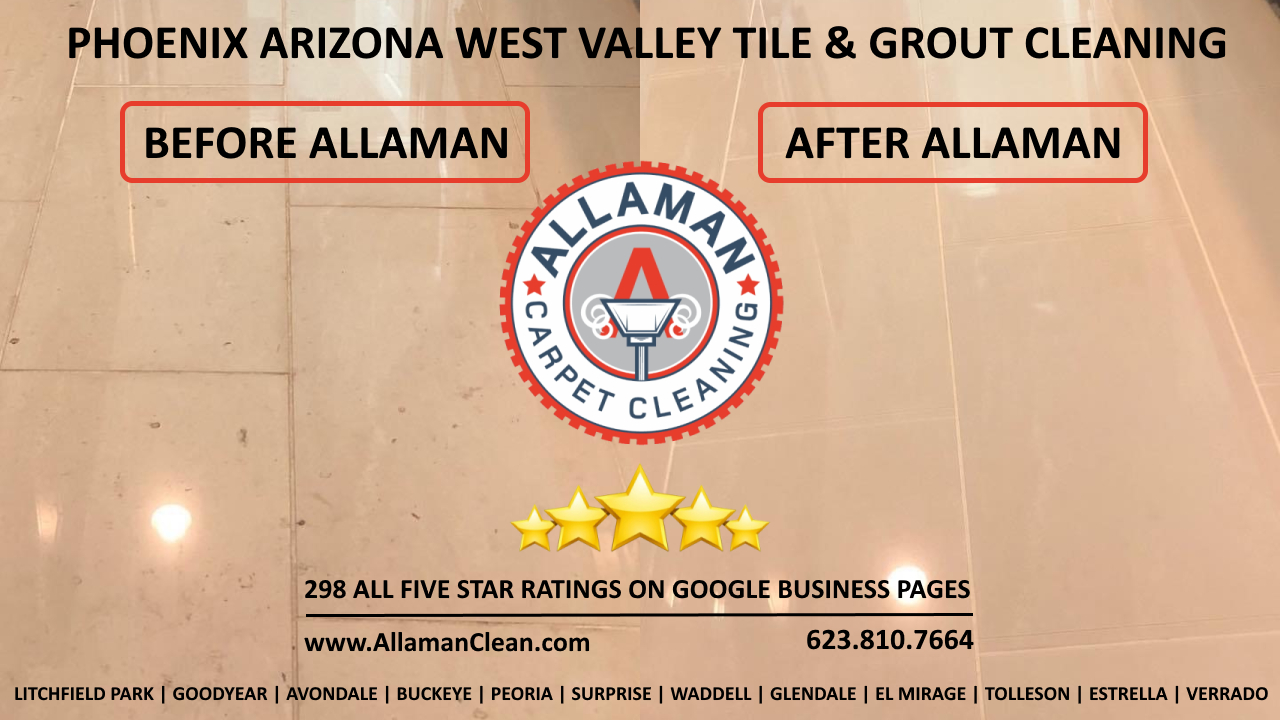 Check Out Our Other Recent Carpet, Tile & Upholstery Cleaning Blog Article Posts
Thanks for reading our blog article and remember…. It's Not Clean… Until it's Allaman Clean!