All About Avondale, Arizona
Allaman Carpet Cleaning, LLC is based in Litchfield Park, AZ, and serves the West Valley Phoenix Metro area including Avondale, Arizona. So Litchfield Park, Goodyear, Estrella Mountain Ranch, Surprise,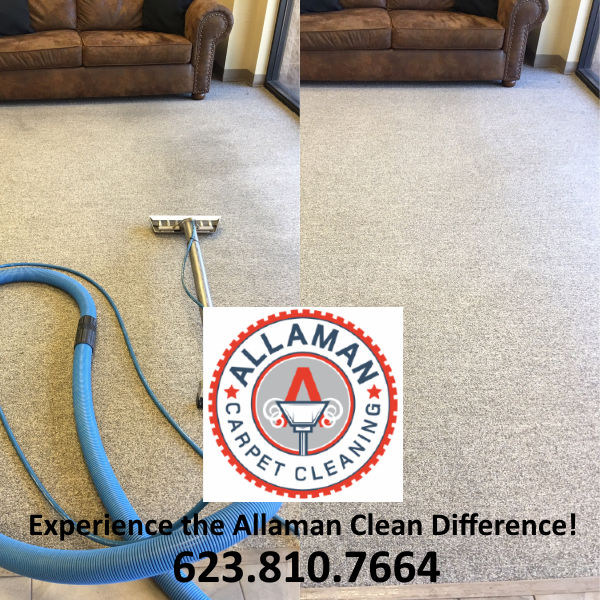 Waddell, Glendale, Peoria, Avondale, El Mirage, and Sun City is where we are a lot of the time but if you want your Carpets or Tile cleaned better than you thought possible to call us at

623-810-7664

We, at Allaman Carpet Cleaning we value our local areas, especially the ones we live and work in the most. Avondale, AZ was founded by a man named Billy Moore who settled near Agua Fria in the late 1860s. Initially, Billy had named the area Coldwater but it was eventually re-named Avondale and incorporated in 1946. According to the City of Avondale, AZ's website there has been a 114% population increase since 2009 taking the population from 76,000 to a projected 114,000 in 2020. Even more dramatic is the population in 2000 when around that time Avondale moved officially from being a farming community to a major suburb the population was only approximately 35k, what a difference since then!

Allaman Carpet Cleaning also has the pleasure of living and working in Avondale where the geological marker for the whole state is found. From Wikipedia: "The surveying marker of the Gila and Salt River Meridan is located on Monument Hill. Ever since 1851, this has been the center point used by the state to measure the land in Arizona. The federal government recognized this point for measuring the boundary between the United States and Mexico after the Mexican American War ended. The first survey conducted in 1867, involved the first 36 miles (58 km) of Arizona. Up until 1874, this was the epicenter of all surveying in Arizona for property deeds. It was listed in the National Register of Historic Places on October 15, 2002, Reference #02001137. Monument Hill is located at 115th Avenue and Baseline Road in Avondale". Right there next to the geological marker and the Phoenix International Raceway is some of the best mountain biking in the state too at the Estrella Mountain Competitive Track.

Phoenix Raceway in Avondale is hosting the NASCAR Sprint Series Championship Weekend in 2020. NASCAR fans from around the world will be traveling to Avondale, Arizona for this event. You can purchase NASCAR Championship Weekend Tickets Here. 
The population of Avondale, Arizona is approximately 76,238 and growing. Located both North and South of the I-10 freeway about 15 – 20 minutes West of Phoenix. Avondale boasts many parks and family-friendly events. Avondale has many restaurants and shopping including one of only 3 Costco stores in the Phoenix West Valley.
If you live in Avondale, Arizona Here are a few Avondale Resources and links to other Avondale area websites to find your way around Avondale and any Phoenix West Valley information you might need.
In addition to Tile and Grout Cleaning in Avondale Arizona, Allaman Clean also provides these other services in Avondale: Grout color seal, carpet cleaning, upholstery cleaning, air duct cleaning, and dryer vent cleaning. Give us a call for an estimate to clean your tile in Avondale, AZ.   623-810-7664
If you want you're Carpets or Tile cleaned better than you thought possible to call us at
623-810-7664
or email at
allamanclean@gmail.com
or got to
https://allamanclean.com