Arizona Mountain Biking is AWESOME! 
Allaman Carpet Cleaning, LLC is based in Litchfield Park, AZ, and serves the West Valley Phoenix Metro area mostly. So Litchfield Park, Goodyear, Estrella Mountain Ranch, Surprise, Waddell, Glendale, Peoria, Avondale, El Mirage, and Sun City is where we are a lot of the time but if you want your Carpets or Tile cleaned better than you thought possible to call us at 623-810-7664 or email at allamanclean@gmail.com or got to https://allamanclean.com and contact us.
Enough About WORK! Let's talk about Mountain Biking! 
When we are not cleaning carpets or cleaning tile or helping customers in one way or another we enjoy Mountain Biking as one of our hobbies. Arizona is perfect for it! The Phoenix Metro area has plenty of it and some really good ones right here in the West Valley. One of my favorites is Estrella Mountain Regional Park right in Goodyear, AZ.  Matter of fact, the Competitive Track which is right behind PIR, goes right by the geological marker for the whole Phoenix Metro Area. The trail is in Goodyear, AZ but right next to the Avondale, AZ border. Here's some information on great mountain biking trails in and around Phoenix, Arizona.
I did a little bit of research and it turns out according to Marin County's website mountain biking has been around since bikes were technical because many places were not paved. The first time it was considered mountain biking would have been in 1896.  "In August 1896, some U.S. Army riders rode from Missoula, Montana, to Yellowstone National Park and back to test the bicycle for military use in mountainous terrain." Interesting! "Another fascinating example is the Velo Cross Club, comprised of about 20 young bicyclists from the outskirts of Paris. Their riding between 1951 and 1956 was remarkably akin to present-day mountain biking. These riders juiced up their French 650-B bikes with an extraordinary degree of technical sophistication."
Beautiful Phoenix Arizona Trail Riding in The West Valley
Sounds like the Mountain Biking we know today and certainly the riding we have ever done in our adult life stems from some events and organizational efforts stem from Marin County. It's a great sport/hobby and certainly helps us thrive as professionals serving you through carpet and tile cleaning in the West Phoenix Metro Area.
Maricopa County has a number of regional parks that offer mountain biking trails including the Estrella Mountain Regional Park, White Tanks Regional Park, South Mountain Preserve, Lake Pleasant Regional Park, and quite a few others!. If you buy access and parking pass for one regional park, you get to enter them all!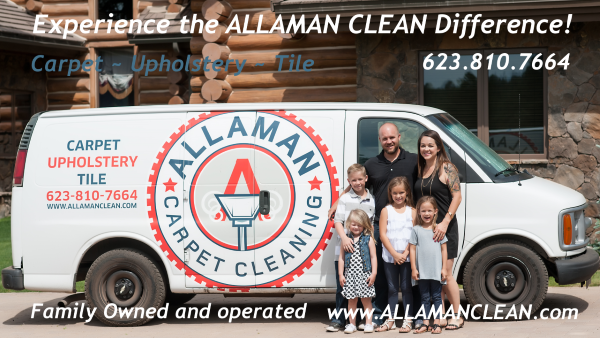 After your done mountain biking on the awesome Arizona mountain biking trails, and you track a bunch of Arizona dirt onto your home carpets and tile, give us a call as we can help you with that! Remember – It's Not Clean Until it's Allaman Clean!