We're Still Working During Coronavirus Covid-19 Outbreak.
The Allaman Carpet, tile & grout, upholstery, and air duct cleaning team wanted to let you know that we are still working as an essential business during the temporary Corona Virus Covid-19 outbreak and state stay at home order. We provide carpet, tile & grout, upholstery, and air duct cleaning in the Phoenix West Valley including Litchfield Park, Goodyear, Avondale, Tolleson, Glendale, Surprise, Verrado, Sun City, Peoria, Estrella Mountain Ranch, El Mirage and more.
As a cleaning business, we are considered an essential business in Arizona.
We are taking precautions when we enter your home to protect your family and ours. We are happy to wear a protective mask and gloves while we are cleaning your carpets, tile, upholstery, or air ducts during this time. Your and Our family's safety is our top priority.
What's New in 2020 for Allaman Carpet & Tile Cleaning in the Phoenix West Valley? 
Glad you asked! 
We have a new work van with ALL NEW truck mounted carpet and tile cleaning equipment. This means our already outstanding service and performance just went up another notch.  Not sure we can improve on 226 ALL 5 STAR Reviews on Google for Business – But we'll try!  Here's some info on our brand new carpet, tile and upholstery cleaning equipment.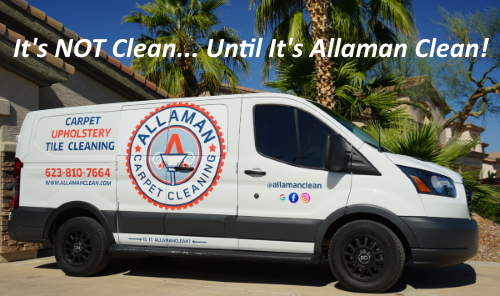 2020 Hydramaster Titan 575  
Liquid Cooled Kubota 32.5HP Engine – Delivers Maximum Power and Reliable Longevity.
Uncompromising Cleaning Solution Temperature –
Best in class performance — single wand, dual wand, or hard surface cleaning. Unwavering heat from 230o F – 250o F.
Vacuum and Water Extraction Recovery – 400+ CFM for Faster Drying, Faster Restoration!
Dual Wand Capable – plumbed and prepared
for you to double your productivity when you
need to!
Patented Heat Control System – ADC Control Diverter manages heat for more consistent temperature delivery and virtually eliminates dumping freshwater during cleaning and water extraction.
Quieter Performance – Opti Air Flow System and dual oil bath helical gear tri-lobe blower reduces noise resulting in the quietest machine in its class.
Simplified Maintenance – "Arms Length" design and removable magnetic panels allow for easy access to crucial components and serviceable parts.
With my new equip the most notable improvements on the day to day would be reliability, consistency, and power. 
My machine from back in the day was a Steamway Mastermatic 4100LX which ran a Briggs and Stratton 18hp motor with a kerosene burner which was capable of 280 degrees! which is awesome until the heat would cause lots of water leaks from the high heat and hot water inside the brass fittings, my vacuum was significantly reduced which made it a lot slower to clean and also I could not get as much water back out of the carpet. Reliability was reduced and the oil-fired machines are really a thing of the past due to the fluctuations of temp (either very high or very low while warming up)
my 2nd machine was a 1999 Prochem PTO which was better and really does rival my current machine in regards to vacuum but because it ran off of a 1999 Chevy Express it was tied to how reliable the van was. The heat on the pro chem was (or could be ) 220 degrees but it was also relatively inconsistent compared to my new one. Water recovery was pretty good so i could leave carpets drier and move a bit faster, very grateful for my time with it.
The new machine (specs below) runs a consistent 230-250 degrees no matter what I am doing and with a 33hp Kubota motor, it is VERY reliable and also independent of the van that is hauling it. With the Kubota, it is capable and has a large blower which aids in dry times and allows us to move pretty quickly which is good for the customer as we are there for shorter periods of time. The van it is hauled in is a late model (2018) Ford Transit for reliability and it looks good in your driveway! Super grateful and it makes working so much easier.
One of the questions our clients have asked recently is "Does cleaning carpets and Tile kill the Corona Virus or does it disinfect the floors"
Here's what I have to say about that. We cannot and don't make any claims that our process kills the coronavirus COVID-19. However, our new equipment runs water at an average temp of 230 degrees F to 250 degrees F.
According to the CDC: 
Flu viruses are killed by heat above 167° F [75° C].
Common household cleaning products can also kill the flu virus, including products containing:
• chlorine
• hydrogen peroxide
• detergents (soap)
• iodophors (iodine-based antiseptics)
• alcohols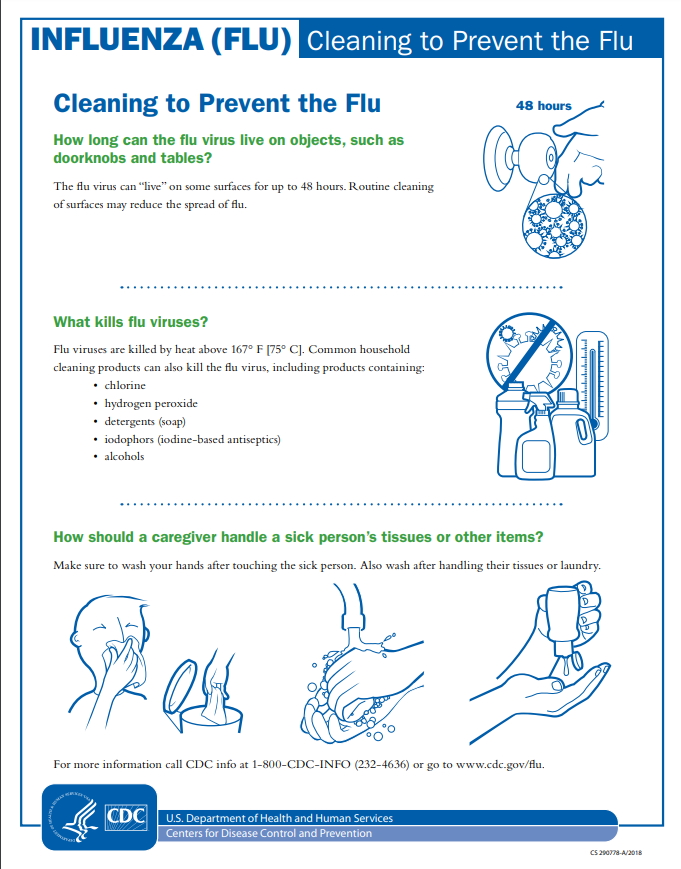 Visit the CDC website for Frequently Asked Questions regarding the Coronavirus Covid-19.
Our customers love us and we love them. We are available during this time to clean your floors, carpet, tile grout, upholstery or air ducts if you'd like a free estimate give us a call at 623-810-7664. 
With spring here and temperatures rising its a great time to get your outdoor tile, carpets, and upholstery cleaned as well for your outdoor enjoyment.
From the Allaman family to yours – stay safe and stay healthy. We will get through this challenging time together!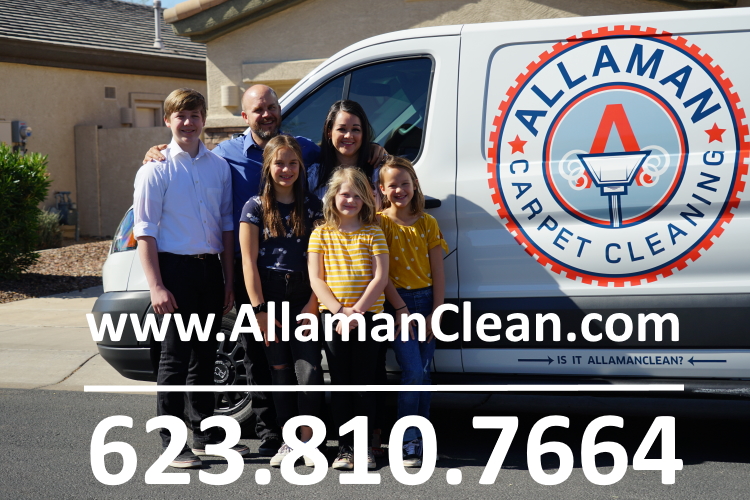 Allaman Carpet and Tile Cleaners provide carpet, tile, grout, upholstery, air duct cleaning and dryer vent cleaning for the Phoenix West Valley including Litchfield Park, Goodyear, Avondale, Tolleson, Glendale, Surprise, Verrado, Sun City, Peoria, Estrella Mountain Ranch, El Mirage and more.
See Also:   Goodyear Carpet cleaning    Litchfield Park carpet cleaning