Recently we had a client in Palm Valley neighborhood of Goodyear, AZ. who we were cleaning the tile, grout and carpets of their Goodyear Arizona home. When we were finishing up the client asked: "Hey, can you clean my garage floor?" "Yup!"
Here is the video of the clients garage as we cleaned the floor. As you know we have ALOT of dirt and dust flying around the desert and the tires from those vehicles leave alot of black marks on your nicely painted garage floor. Over time time it builds up and then you start tracking dirt and debris into your home.
Check out the video below!
Hey, if I owned a Harley like this Goodyear customer, I'd want a clean floor to keep it on too! So if it's mid August and you want a clean garage floor to fry and egg on – give us a call! We can can clean er up good as new!
Allaman Carpet Cleaning, LLC specializes in residue free carpet, tile, and upholstery cleaning the Phoenix AZ West Valley including Goodyear, Avondale, Litchfield Park, Estrella, Verrado, Surprise, Peoria and Glendale. What does that mean? Soap-free detergents for  pre-spray, ringed with filtered water ensures low residue. Soap residue will result in quick re-soiling and give it a greasy look even though it had been cleaned. The carpet, tile and upholstery cleaning professionals at Allaman Clean service the greater Phoenix, Arizona area.
Give us a call for a no obligation quote at 623-810-7664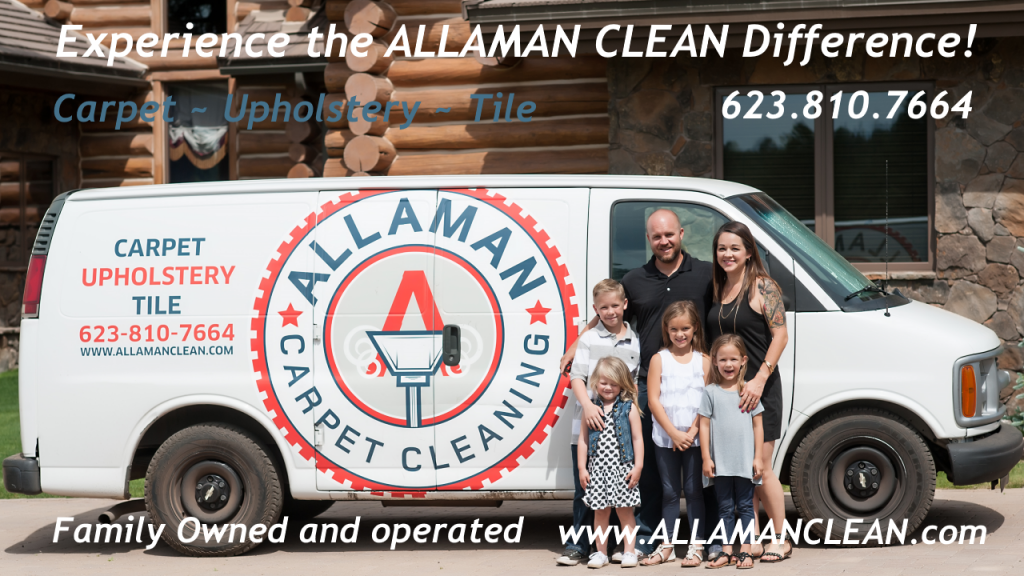 It's not clean until it's ALLAMAN CLEAN!!